I45
Explored mainly by SEG in 1985 to a depth of 130 m.
Location
X: Y: Z m

Depth

-130 m
Surveys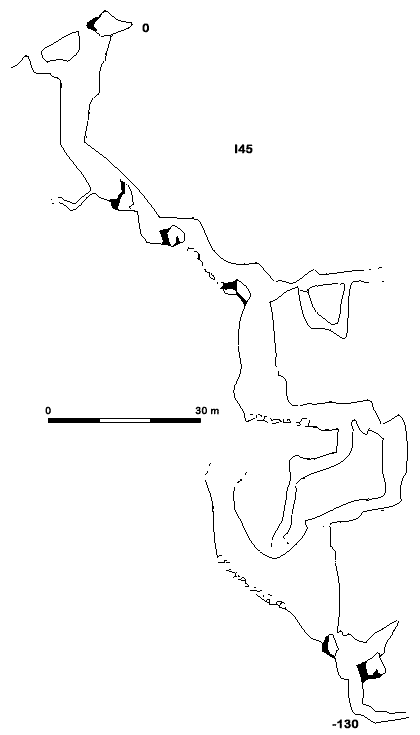 Description
Of the various entrances, descent is best made through the highest. Continue down through a gallery cluttered with blocks before coming to the head of a 15 m pitch. Across leads to a chaotic labyrinthine area with great draught.
Descending the pitch gains a narrow rift which presents two routes. The first, which appears to take a certain flow of water, ends at a narrow vertical rift which has not been forced. The second descends via a series of small pitches to a depth of 130 m where the way on becomes impenatrable
How to Find
I45 is located approximately 7 minutes from top camp and 40 - 50 m higher. It is situated on the same hillside as I41.
Bibliography