1985 Top Camp Log Book — YUCPC
Wednesday, 10th July
Gareth Davies, Kevin Senior, I24, I22, I23
Holes I20 to I30 marked (vaguely in vicinity of I8).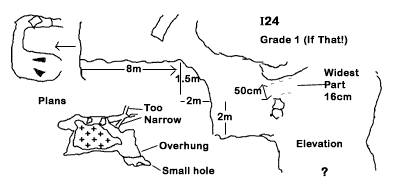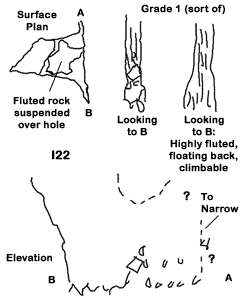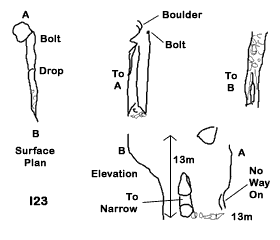 KS
Friday, 12th July
Steve Foster, Kevin Senior, Simon Fowler, Andy Kemp, M10, STD83, STD106
3 dark brown "moths" 1" long. (Scoliopteryx libatrix - Herald Moths)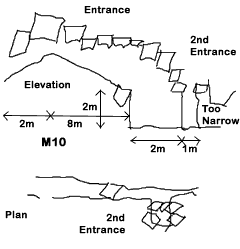 STD-83 - On lump in middle of Dobra valley, M2 further down.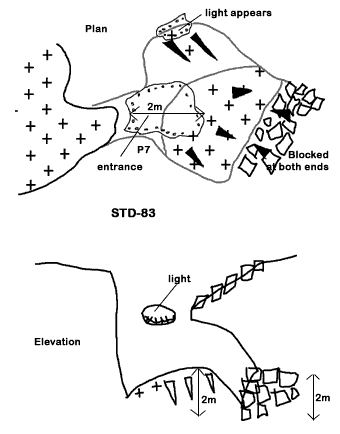 KS
Explored shelf west of top camp, south side of the valley leading to Dobra. Holes a2 to a28 (even nos. only marked) inc. STD 106 and 115.
Andy did another bit closer to top camp, odd nos. only: a1 to a19
SF
I20 - 131 (incl.) in basin of valley leading down to Cares.
M10 & M11 near M2 & M1.
K1 - K4: Valley below camp.
I32, I33.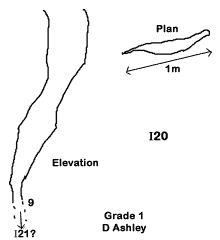 KS
Saturday, 13th July
Steve Foster, Tufty
M11 bottomed. Bearings from:
Pena Santa: 198 mag
Hill S of camp: 324 mag
End of big ridge: 168 mag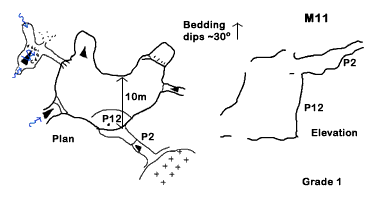 Hydrology
New Fuschin (dark purple) lycopodium placed in surface sik at Top Camp at 18:05. (Turquoise green) put into streamway of M2 at 20:30.
Tuesday, 16th July
Lower streamway in M2 different (and larger) to Watford Gap. Bismark Brown placed at 14:30.